Tag Archives:
blog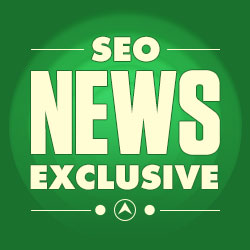 Creating a well organized, well written website is a great accomplishment and it can lead to a lucrative business, but that isn't where the work ends. Whether a website was created last month or last year, it is absolutely essential to keep the content fresh, accurate, and up-to-date. Updating the content on a website so that it remains on topic and relevant can help push any business to center stage.
The Internet plays a vital role in many people's lives today. Through the decades, the Internet has evolved from a novelty to a tool that is used in almost every aspect of one's life, from paying bills and ordering groceries to communicating with friends and family to earning an income. Because the Internet is so dynamic, webmasters must constantly deal with the challenge of simply keeping up with regular changes and the latest innovations and trends. That means that regular website maintenance is essential to ensure that visitors are getting the very best information possible.
Update frequently – it's essential
Consistently updating a website's content is the only way to maintain a competitive edge. Here is a look at the importance of updating certain aspects of a website to ensure that users are getting the best experience possible which will, in turn. result in improved sales and a better online presence.
Types of website content
There are two types of content on a website: that which is static and that which is dynamic. Static content would include the likes of the "About Us," "FAQ," and "Contact" pages, whereas dynamic pages might include the news section or blog. The dynamic content should be frequently updated and should be relevant at all times. Static content should also be updated, however, it does not need to be done as frequently.
When updating the content of a website, it is not only important to ensure the content is relevant and fresh, but also well crafted. New search engine algorithms require that content be well written for the human eye rather than for the search engine spiders. The focus should be on original, quality content that is not just limited to the written word but should also include infographics and videos.
If a webmaster fails to update a website for a significant period of time, that website will fail to keep up with the constantly changing market. This can mean certain doom for any online business because the website will almost certainly lose its ranking in the search engines, and every webmaster knows the lower the rank, the fewer the customers.
Hiring a competent copywriter to maintain a blog is not the only way to keep the content of a website updated and fresh, though it is an excellent way to attract regular visitors and engage the customer. Today, social media plays a vital role in the success of a content marketing strategy. Therefore, any business should have a presence on the leading social media sites such as Twitter and Facebook, where customers may obtain the latest information and engage with the business.
Source: https://www.seo-news.com/the-importance-of-updating-your-websites-content/